AIM 1 instructor course 2010

Back to Wild River page


AIM 1 part 1 15-16-17th of January 2010

Home work

AIM 1 part 2 5-6th of June 2010

Six approved instructors AIM 1
- general obedience and mental activation - after examination on the 6th of June 2010 by Inki Sjösten.

Course ledar was Roberto Rossi.


Roberto and Inki in the sunshine on the 6th of June 2010
Pictures from the training of mental activation in the lovely woods: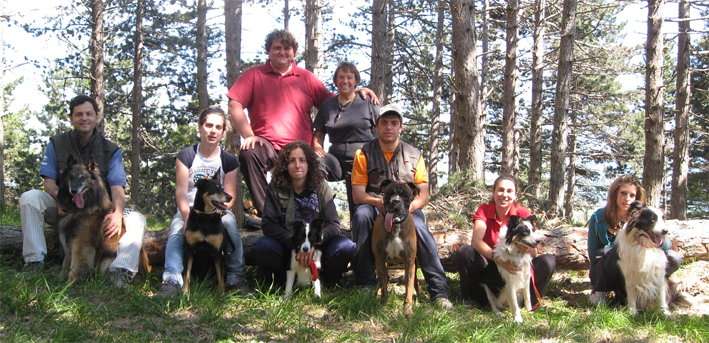 The group in the woods for traning of mental activation.
| | | |
| --- | --- | --- |
| | | |
| The training area | Lunch for Inki | and Roberto |
| | | |
| and Simone | and Sandra | and Michela |
| | | |
| and Georgio and Roberto | and Giorgia | and Alice. |
| | | |
| More pictures from the examination at Wild river | | |
| | | |
| The couple of Wild River - Roberto and his Sandra | Giorgio and his boxer | Alice with bc |
| | | |
| Michela and her bc | Roberto with his tervueren | Sandra the photograph |
| Back to Wild River page | | |
| | | |